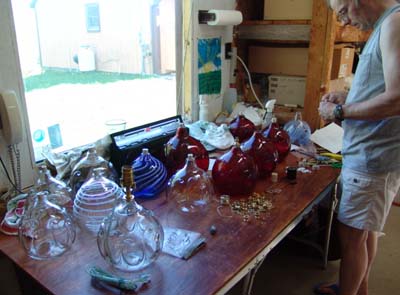 Well, I have some bases blown.  Now to figure out how to put them together.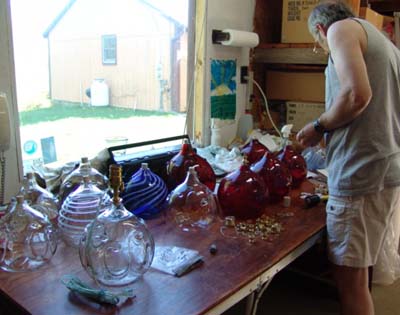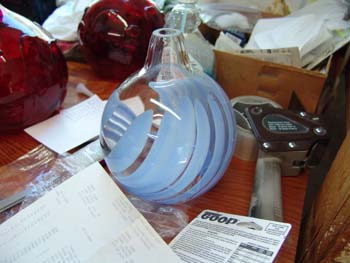 It's not as easy as it looks...

I even made some with colored twists.

Trying to figure out what I need for parts was interesting.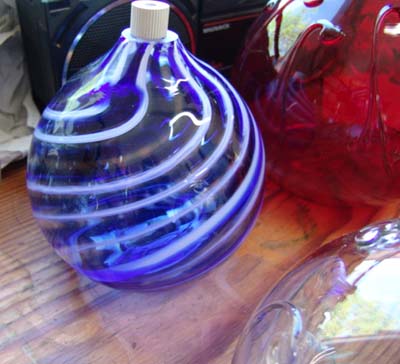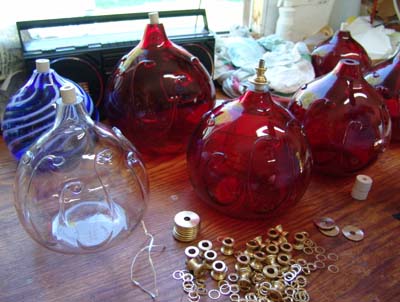 I get one together and we try it out...

It looks great!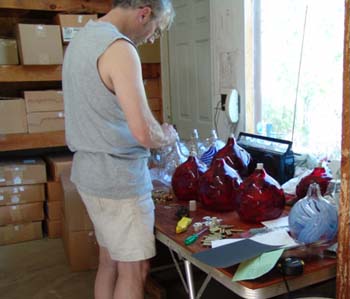 I finally have everything I need and start putting them together.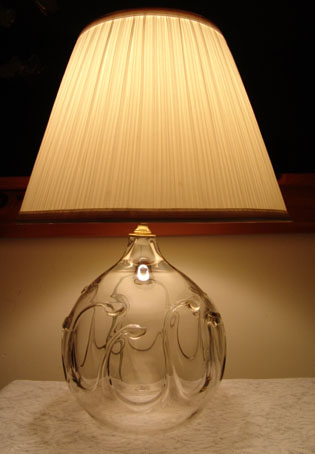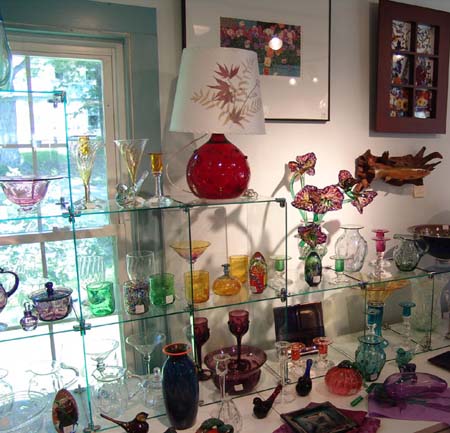 One of my ruby lamps shown on display at the League of New Hampshire's Wolfeboro shop.

All photography on this site is by

Evelyn D. Roberts, unless noted as otherwise.

Photography by Evelyn D Roberts

Web pages designed and maintained

by   Evelyn D Roberts  ©


Cobb Glass, handblown glass made in a one man studio located in Pittsfield, New Hampshire.

Cobb Glass, Bruce Cobb; glassblower; glass blower; New Hampshire artist; handblown glass; hand blown glass; craftsman; League of NH Craftsmen; lily pad design, lily pad, Cobalt, Pale Blue, Ruby red, Amethyst, Clear; Teal, Pale Teal, Multicolored, vases, Lamps, Christmas balls, bowls, goblets, tumblers; glasses; drinking glasses; sugar & creamers, decanters, candlesticks, glass birds, glass art; affordable, gifts, fine, elegant, high quality, pictures, Bruce Cobb; fiddle; Music events